Why Is Axsome Therapeutics (AXSM) Stock Down Today?
InvestorPlace – Stock Market News, Stock Advice & Trading Tips
Axsome Therapeutics (NASDAQ: AXSM) stock is falling hard on Monday following a report about an upcoming decision from the U.S. Food and Drug Administration (FDA).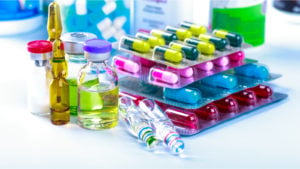 Source: Bukhta Yurii / Shutterstock.com
According to this report, Axsome Therapeutics is expecting the FDA to reject its acute treatment of migraine. The company believes the FDA will reach a decision on its treatment by Saturday.
It's worth noting that Axsome Therapeutics pins the expected denial on issues surrounding quality control processes. This comes after the company stated that the FDA found "chemistry, manufacturing and controls issues" in its review.
Axsome Therapeutics submitted its application to the FDA back in September. This was based on two late-stage clinical trials. These trials showed the treatment was able to produce "significant elimination of migraine pain compared with placebo and active controls," reports Reuters.
A rejection from the FDA would be a major blow to AXSM stock. The company's shares have already had a rough time in January with a significant drop following updates on its major depressive disorder treatment.
It looks like that negative movement is set to continue with heavy trading pulling down AXSM stock today. As of this writing, more than 1.8 million shares of the company's stock have been traded. That's already well above its daily average trading volume of about 913,000 shares.
AXSM stock is down 20.9% as of Monday morning and is down 18.2% since the start of the year.
Investors looking for more recent stock market news are in luck!